How it all began – The butterfly effect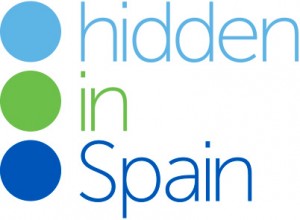 I was a recently graduated guy out of the thousand you can find anywhere in the world. I had been living in Madrid for the last 8 years and I was a little tired so I decided to pack my things and return home with my family. One day one of my sisters told me to request a grant to work abroad (I am from León, Spain) and I just did it as I was looking for a job. Three months later, when I didn´t even remember I had applied, I recieved a phone call telling me that I had to move in 7 days time to Mullingar, Ireland, to work at the Chamber of Commerce as marketing assistant. If not someone else would be called, so I had to make my decision in 1 day time. Next thing I did was going to a travel agency to get my plane ticket to move to Ireland (by that time Internet was not an important part of our lives and it was not that simple to get anything on the net).
On the 1st of June 2004 I first moved to Ireland and started my new job, only for six months. When I started to meet people what most suprised to me was the polite and open minded irish were, opening the doors of their homes to me, somebody they almost didn´t know, letting me play with their kids and treating me as if I were one more of the family. I remember very well two lovely families I really appreciate, let´s call them family C and family D. But let´s go on.
I love travelling so when I had two or three spare days I started to travel throughout Ireland and tried to discover all the hidden places that beautiful country had to offer, those that make the difference between a good and an excellent trip. It was not untill a lot later that I realized I had seen nothing but the most traditional places as the Cliffs of Moher or the Gigant´s causeway, beautiful though, but nothing out of the normal things. When I met my friend, let´s call him B (and his great family), I started to see the real Ireland. He is an irish guy that took us to places I wouldn´t have discover otherwise. That made my live and that experience much better and that is what I want to offer you when visiting Spain. I will be posting every week trying to show you the many places, food and experiences the north of Spain has to offer.
I want to show you the hidden side of a country which is known by its main cities, Madrid, Barcelona and Bilbao, for its south side (Torremolinos, Benalmádena…) and its islands (Canary and Balearic). But this country has much more to offer and many of those things are in the north of Spain. I want to make you feel as I felt when B showed me everything, confortable, as if I were home. That is the reason why I started this business, because I want to show you the other Spain, all those beautiful places this country has to offer, its great food, awsome sceneries, small wonderful cities and villages and great people with a big big heart.
So, who would have thought that my sister´s recommendation would have made me start this business at the end? This kind of things happen in all our lives, and we call it the butterfly effect.
PS: I also met my spanish wife in Ireland. One year before we didn´t even know each other although we were living in the same city in Spain. But that´s another story to tell…  😉
Subscribe
Subscribe to receive our newsletter
Recent News
Hidden in Spain awarded as "Best Tailor-Made To...

We can help you plan an unforgettable holiday i...