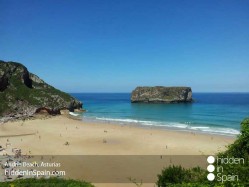 Come and discover the north of Spain with Hidden in Spain. This spain holidays offer will delight you. You can choose between spending 7 days in the same area or touring the whole north of Spain, from the Basque Country to Galicia passing through Cantabria, Asturias and León. Get to know the REAL Spain. Please
Tagged under:
a coruña
,
asturias
,
aviles
,
basque country
,
bilbao
,
cantabria
,
galicia
,
gijon
,
leon
,
north of spain
,
northern spain
,
offer
,
oviedo
,
san sebastian
,
santander
,
santiago
,
santiago de compotela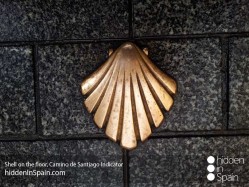 Come and live the experience of the Camino with Hidden in Spain. You would have never lived something similar. Please check the route in this link. This is the Camino de Santiago offer for the BASIC Camino Route. If you want to check prices for a more luxury and comfortable Camino experience please click here.
Tagged under:
biking routes
,
biking to santiago
,
biking tours
,
Camino de Santiago
,
camino de santiago offer
,
camino santiago
,
camino spain
,
compostela de santiago
,
cycle to santiago
,
cycling
,
cycling routes
,
cycling tours
,
galicia
,
north of spain
,
northern spain
,
offer
,
pilgrimage
,
route to santiago
,
santiago
,
santiago de compostela
,
santiago de comspotela
,
santiago spain
,
walk to santiago
,
walking
,
walking routes
,
walking tours
,
Way of saint james
Come and live the experience of the Camino with Hidden in Spain. You would have never lived something similar. Please check the route in this link. These are the prices for the luxury (PLUS) Camino route. If you want to check the prices for the BASIC Camino and what it includes please click here. Special
Subscribe
Subscribe to receive our newsletter