Who we are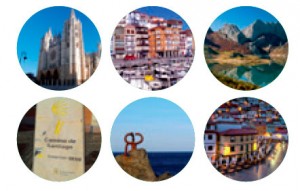 Hidden in Spain offers bespoke holidays through Spain.
We are a small, boutique tour operator, fully licensed and fully bonded, very focused on service that have travelled the 5 continents. We are native spanish and we just offer packages and tailor-made holidays based on our personal experience. We have traveled the whole Spain, walked and cycled the Camino de Santiago and we want to show you this area as if we were traveling with you.
Our goal and commitment is to provide you the best quality service while you travel in Spain with us. We organize tailor made holidays based on your likes and dislikes so you can make your own package and have some of the best holidays of your life. Besides, you will have a trip manager you will be able to contact at anytime to solve you any problem you may have.
Find out some reasons to book with us. Click here!
Our country is not only sand & sun. Spain has much more to offer. Let us show you and you will talk about us!!
COME AND DISCOVER IT WITH US.
Luis Fernández de Vega: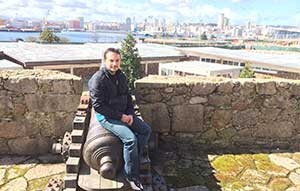 As founder of Hidden in Spain, I am focused on high quality service. My passion for traveling has taken me to different destinations in America, Africa, Europe and Asia where I have been able to enrich my life with other cultures and people. During these trips I found an uncovered need. Most of the companies offered fixed and preplanned experiences to see the most touristic places everywhere but I was far from discovering the REAL country.
That's why I started this company, to offer real tailor made tours through Spain and let people discover the country as if they were traveling with a native guy showing them everything, not only the most touristic places but also all those off-the-beaten paths they wouldn't see if no one tell them about and the way people live in this wonderful country.
I also love skiing, watching sports, talking to friends (I mean real chats, not through social media), reading books and spending time with my wife and kids.
My other passion is marketing. That's why I have a bachelor in advertising and public relations and a Master in Marketing Management. I also got my Master in International Sales, both of them at ESIC in Spain.
And I couldn't forget, I am a passionate of beer!!! I love it!! I have tried more than 200 different beers from more than 20 different countries so far!! And counting up…!!!