Thursday, 30 May 2019
by zesto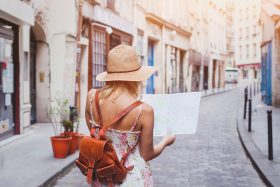 Madrid is the capital of Spain and one of the most important cities in the country, thanks to its history, culture and also for its gastronomic tradition.
Which is your favorite time of the year for traveling? There's no a best time to visit Spain since it depends on each one's likes. So you decide which is the best moment to visit Spain, you only have to decide the kind of trip you want to do and then select the best season for that.
Subscribe
Subscribe to receive our newsletter
Recent News
Hidden in Spain awarded as "Best Tailor-Made To...

We can help you plan an unforgettable holiday i...