Monday, 15 July 2019
by zesto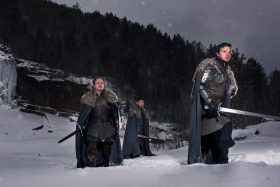 There are a thousand reasons to visit Spain from north to south, but we want to highlight the one that has been trending topic in social media, at work or talking with friends for years, that is, Game of Thrones. What has this famous serie to do with our geography? Basically our country has been used as stage of the Water Gardens of the kingdom of Dorne, Meereen or the Long Bridge of Volantis.
Let's start our tour!
Subscribe
Subscribe to receive our newsletter
Recent News
We can help you plan an unforgettable holiday i...

We propose a honeymoon or a family vacation in ...