Andalucia honeymoon tour packages
Enjoy your honeymoon holidays in Andalusia
We are aware that organizing a honeymoon requires lots of time and that is why we want to make your task easier. From Hidden in Spain, we'll take care of everything and completely customize your trip to Andalusia.
Continuing our route of destinations for newlyweds in Spain, today we will highlight Andalusia, a destination full of life, culture, activities and magical places. Do you want to get to know them? Here is a small sample of what your dreamed tour could be.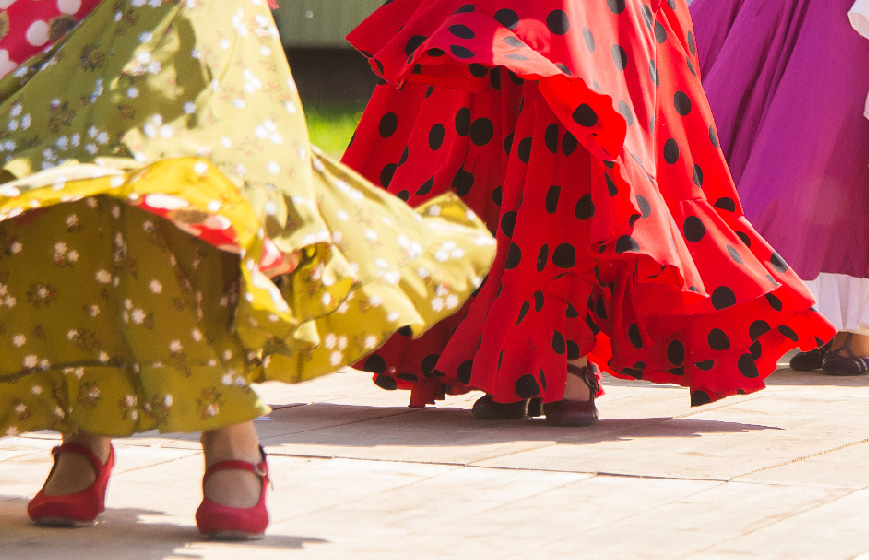 All-inclusive trip to Andalusia for your honeymoon
Andalusia is a perfect destination for those couples looking for a trip to enjoy gastronomy, culture, good weather, nature, countless monuments and cities. Andalusia is basically an "all in one".
If you have already included this destination as one of the possible ones in your bucket list for your honeymoon, here you have more reasons to choose it and discover the endless possibilities of Andalusia.
To make this easier, in Hidden in Spain, we'll take care of everything, from the accommodation to the ground transportation, the activities and experiences, the visits to monuments and the must - see in the area. You will only have to relax and enjoy every second of your time in your honeymoon.
On our website you can find some examples of the custom trips we have organized in the past through some of the main cities of Andalusia, but we want to remind you that yours will be customized and designed specifically for you.
Holidays in Andalusia for couples, singles or families
Andalusia is pure variety for its cultural offer but also for its visitors. This destination is not only for couples but also for families, groups of friends, adventurous and solo travelers. All of them match in this mazing area.
Best cities to visit in Andalucia
We could list countless cities and picturesque villages to visit during your trip through Andalusia, but, to start, we will mention the ones that should be a must on your list
Sevilla

The Andalusian capital has a great monumental and artistic heritage. We must highlight the Cathedral, the Giralda and the Royal Alcazars that were declared World Heritage by the UNESCO.

It is worth visiting different neighborhoods such as Santa Cruz with its alleys, squares and corners of another era; El Arenal, a very picturesque area full of taverns; and, of course, the popular neighborhood of Triana.

To finish your tour in Seville, you cannot miss taking a walk along the banks of the Guadalquivir river that crosses the city from the San Telmo bridge to the popular Triana bridge



Córdoba

A city full of charming corners, such as "patios en flor" (patios full of flowers decorating them), who has not heard of them? They are a spectacle of colors distributed throughout the different streets of the city.

Córdoba was declared World Heritage Site by the UNESCO thanks to its historic center where you can find the wonderful Mosque-Cathedral, a must see if you are in town.
Granada

The Arab influence runs through every corner of this city and its customs. Located at the foot of Sierra Nevada, you can enjoy the best of the snow and the sea in the same destination.

The Alhambra is the "MUST - SEE" in this Andalusian city, but you cannot forget to get lost in the streets of this city and discover countless magical corners that give off art and culture everywher



Spend your holidays in Andalucia
We could continue listing reasons to visit Andalusia, but it is best to discover them yourself and what a better moment than your honeymoon.
Do hesitate it and ask us, we will be happy to help you and advise you to organize one of the most unforgettable trips of your life.
If you want to know more places of our geography where to spend your honeymoon, check out this selection of the best destinations we have chosen for you.
Subscribe
Subscribe to receive our newsletter
Recent News
Hidden in Spain awarded as "Best Tailor-Made To...

We can help you plan an unforgettable holiday i...
Tailor made experience to Spain
We organize tailor-made experiences through Spain for you.
Custom Tours
Health and wellness holidays
We prepare your stay to enjoy a relaxing holiday in Spain
Health and wellness