Game of thrones locations in Spain (Part II)
Where did they film Game of Thrones?
Last month we started our route through the Spain of "Game of Thrones", the successful serie. But surely it was not enough and that is why we want to continue discovering places that have been the filming place of sequences that have been seen all around the world.
After our first stop of this tour, Andalusia, it is time to travel through our geography to reach the next province.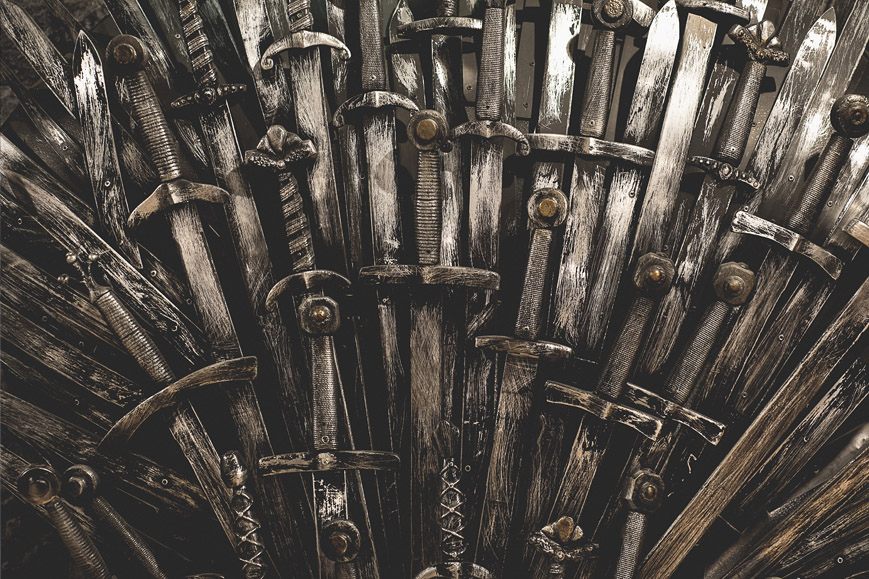 Main Game of Thrones scenarios in Extremadura
It is a province full of contrasts and great beauty that hides places such as the Valle del Jerte, romanesque remains, etc. in its surroundings.
Cáceres could not be missed in this tour since you can see some landscapes of the area in the 7th season:
The Castle of Trujillo was chosen to become one of the defensive posts of the King's Landing. The perfect location of this old Arab fortress that preserves multiple vestiges was key to this choice.
The city's old quarter has also seen the protagonists of the serie stroll through its streets, a renaissance heritage legacy that stands out for its many palaces, buildings and the Cathedral.


Next stop: Castilla – La Mancha
The home of Don Quijote de La Mancha is also part of the scenarios of Game of Thrones.
Let's move to the province of Guadalajara to visit a historic wonder located in the Sierra de Caldereros (Caldederos mountain range). The Castle of Zafra is one of the most beautiful and unknown castles of our geography. It is located in an absolutely uninhabited spot in the cold and solitary Sierra de Caldereros in Guadalajara. This location was used to become the Tower of Joy.


Where was the game of thrones recorded in Catalonia?
Two cities were chosen in this province, Girona and Barcelona to film Game of Thrones in Spain.

Girona - Spain Game of Thrones tour
Girona: calm city that invites people to stroll through its old quarter, its streets have replaced Dubrovnik as locations of Braavos and King's Landing in the sixth season. Different streets and squares of the old town have been chosen for different scenarios of Braavos. The Cathedral became the capital of the Seven Kingdoms. No wonder due to its great conservation and large staircase that make it worthy.
The Castle of Santa Florentina in Barcelona
Barcelona: not the city, has also been one of the chosen scenarios. The Castle of Santa Florentina and its surroundings in Canet de Mar is a landscape that deserves a visit. The fortification dates from the 11th century and it's built on an old Roman villa.
Next stop: Basque Country
Our last stop takes us to the north, to the Basque Country, filming area of several sceneries of the seventh season.
Biscay: In Bermeo, more specifically in San Juan de Gaztelugatxe, part of the seventh season was shot. The chosen place could not be better, a rocky peninsula that has a hermitage on the top which can be visited climbing 241 steps. This place was Dragonstone at Game of Thrones.
Guipuzcoa: Scenes from Daenerys, Jon Snow, Tyrion Lannister, Sir Davos Seawoth, Lord Varys and Theon Greyjoy were shot on the Itzurun beach in Zumaia thanks to the great beauty of this natural area. It is the beginning of the seventh season.
Thanks to
the scenarios of Games of Thrones
you can make a
beautiful tour throughout the Spanish geography
since many enclaves have been chosen to become the different kingdoms because of their beauty and peculiarities.
If you want to visit them yourself, we invite you to do so. It will be an unforgettable trip since in addition to the landscapes you can enjoy the local people, cuisine and culture. A must in our country.
Do you need help to customize your trip? We will work hand to hand with you to organize everything. Contact us for a Spanish Game of Thrones experience!!
Subscribe
Subscribe to receive our newsletter
Recent News
Hidden in Spain awarded as "Best Tailor-Made To...

We can help you plan an unforgettable holiday i...
Tailor made experience to Spain
We organize tailor-made experiences through Spain for you.
Custom Tours
Health and wellness holidays
We prepare your stay to enjoy a relaxing holiday in Spain
Health and wellness