Useful information to get ready for your spanish holidays
Each country it's different, has its own characteristics, customs and idiosyncrasies. When traveling to a foreign country it is important to know certain basics, therefore, from Hidden in Spain we want to share some useful information for your spanish holidays.
.
6 tips for your spanish holidays

.
When should I go?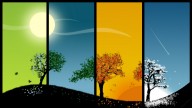 Because of the weather conditions, the best season to enjoy your spanish holidays is, probably, spring (March to June) and/or autumn (September to November), especially if you plan to travel inland or to southern Spain, where it is usually very hot during the summer time. Beside, during those two seasons there are no so many international tourists. Still, if you're looking for sun and sand, summer time is the perfect time to travel to coastal areas or our great islands. So all, in the State Meteorological Agency you can consult temperatures and weather conditions on each city and region.
.
Hospitals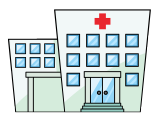 In Spain there is a wide network of hospitals and medical centers very well distributed throughout the country. Every European member is entitled to get medical care being carriers of the European Health Insurance Card.
.
.
.
Business hours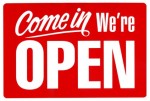 Most of the stores are open Monday to Saturday from 10 am to 2 pm and from 4.30 pm to 8 pm. Malls have a continuous schedule from 10 am to 10 pm. In tourist areas or big cities like Madrid and Barcelona, most of the stores also open on Sundays.
.
Drive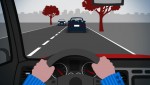 In Spain we drive on the right lane. Residents in the European Union as Switzerland, Norway, Iceland and Liechtenstein only need to have their driving license in force. If you want to rent a car for your spanish holidays you must be over 21 years and have from 1 to 2 years of driving experience. These are general conditions and may vary according to the company.
.
Electric appliances

Plugs have 2 round pins, so if your devices are not suitable for those plugs you'll need an adapter. This can be purchased in many stores, although it is advisable to take it from home.
.
.
.
.
Tips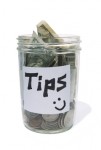 In Spain tipping is not required, nor are included in the bill, but if you are satisfied with the service, you can leave a small amount of money, specially at restaurants or taxis.
.
.
.
.
Do you need help to plan and organize your spanish holidays? Contact us and we'll customize and adapt it to all your needs and requests so you have the trip you want to have, not a closed pack with everything pre-scheduled and visiting the same places, restaurants and hotels than everyone else.
One Response to "Useful information to get ready for your spanish holidays"
Subscribe
Subscribe to receive our newsletter
Recent News
Hidden in Spain awarded as "Best Tailor-Made To...

We can help you plan an unforgettable holiday i...