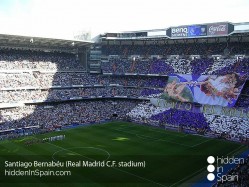 If you are a fan of football / soccer and also love to travel this is your holiday's best idea. Get to know the two most important cities in Spain, Madrid and Barcelona, or one of the biggest cities in the north coast of Spain and enjoy watching a soccer game in their main stadiums.
Tagged under:
barcelona
,
camp nou
,
champions league
,
cristiano ronaldo
,
f.c.barcelona
,
football
,
liga
,
messi
,
molinon
,
real madrid
,
santiago bernabeu
,
soccer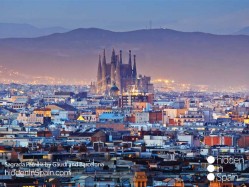 Barcelona, Barcalona, Barselona or whatever you call it is a great town in north east Spain. It is a popular destiny when planning your holidays. Many people look for package holidays to visit many places but… what about discovering Barcelona at your own pace doing exactly what you like? Aren't you tired of those cheap
Subscribe
Subscribe to receive our newsletter
Recent News
Hidden in Spain awarded as "Best Tailor-Made To...

We can help you plan an unforgettable holiday i...